Directory Templates
Directory templates give you the option of a distinct, pre-designed look and feel that can be used for any directory in Rhythm. Below you will find videos showing the template designs for the result and entry screens. Below the videos, you will find attachments with the default HTML for each of these designs that you can download and view.
The HTML needs to be placed in the following areas when managing directory configuration:


Custom Search Results Template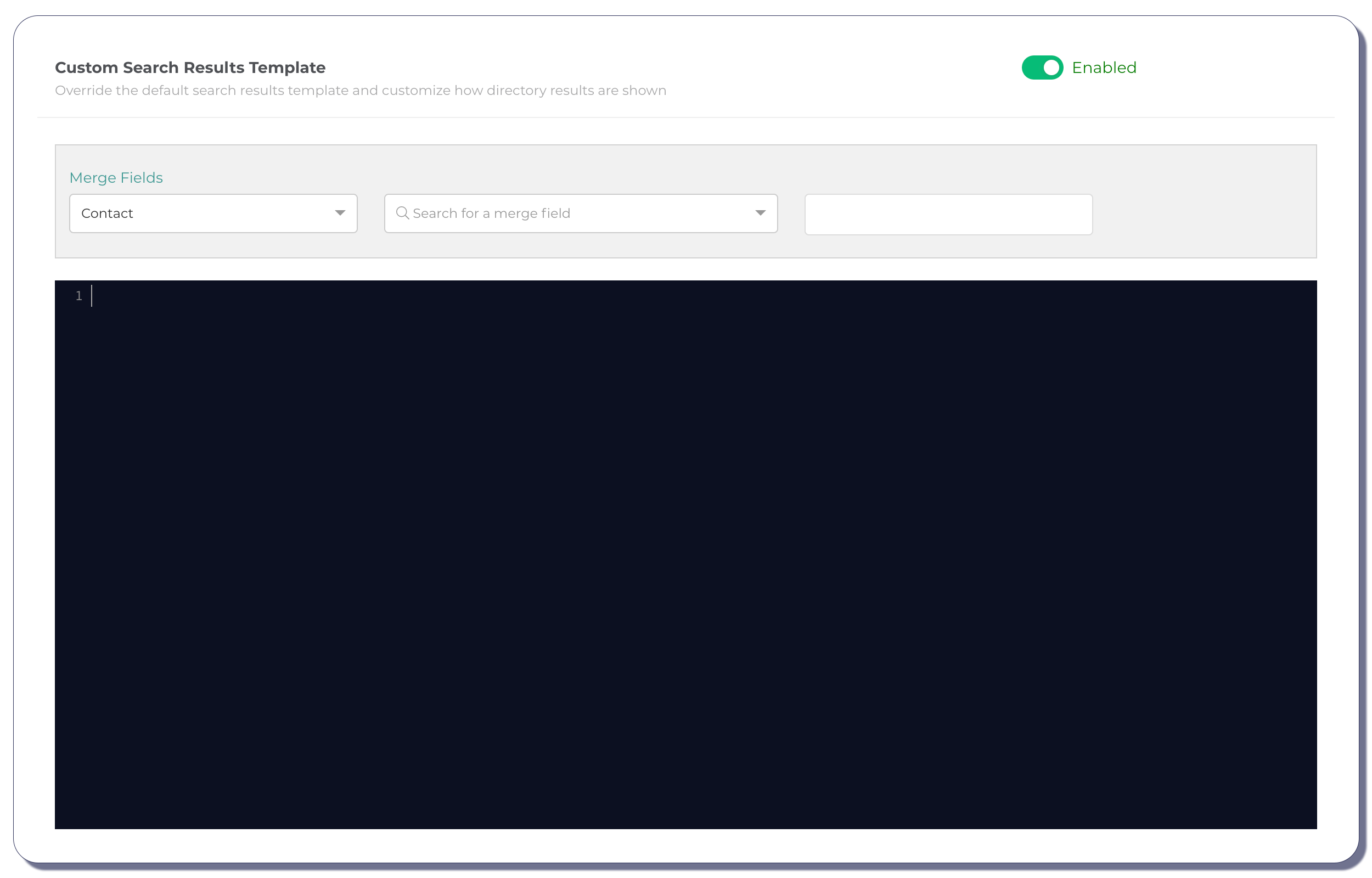 Directory Entry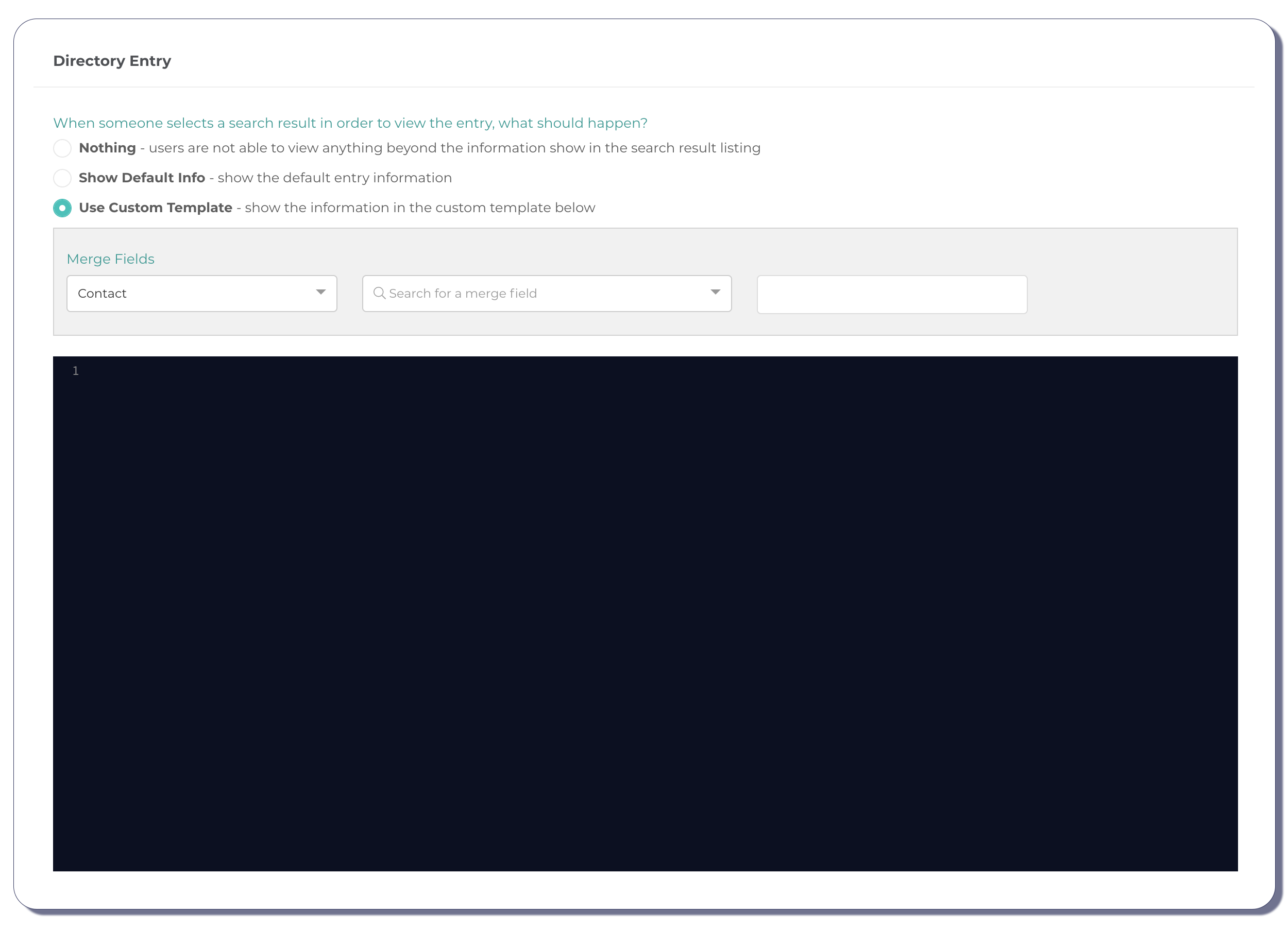 Note: Be sure to select Use Custom Template so that you can drop in the HTML code.

If you would like to use one of our templates and need assistance with simple changes, you can submit a support ticket.
Directory Template 1
Directory Template 2
Directory Template 3