As any event planner or industry veteran will tell you, a lot goes into making a great event. Whether it's finding the perfect keynote speaker, crafting a meaningful agenda, or selecting the ideal venue - every detail has to be just right.
One of those details is the event microsite.
Microsite Purpose
To promote the event and generate interest.
Websites are one of the most powerful marketing tools for events today - with the broadest impact. On any device, from anywhere, your microsite promotes your event to hundreds, sometimes thousands, of people.
Microsite Goals
Provide relevant information
Create buzz and awareness
Drive attendee registration
Attract sponsors and exhibitors
Microsite Design Tips
1. Know your audience
Every association is different - and so are your constituents.
Using what you know about your attendees, you want to elevate the information that's most important to them. Make it easy to find and attention-grabbing.
Date and location
Reasons to attend
Agenda and speakers
Exhibitor and sponsor information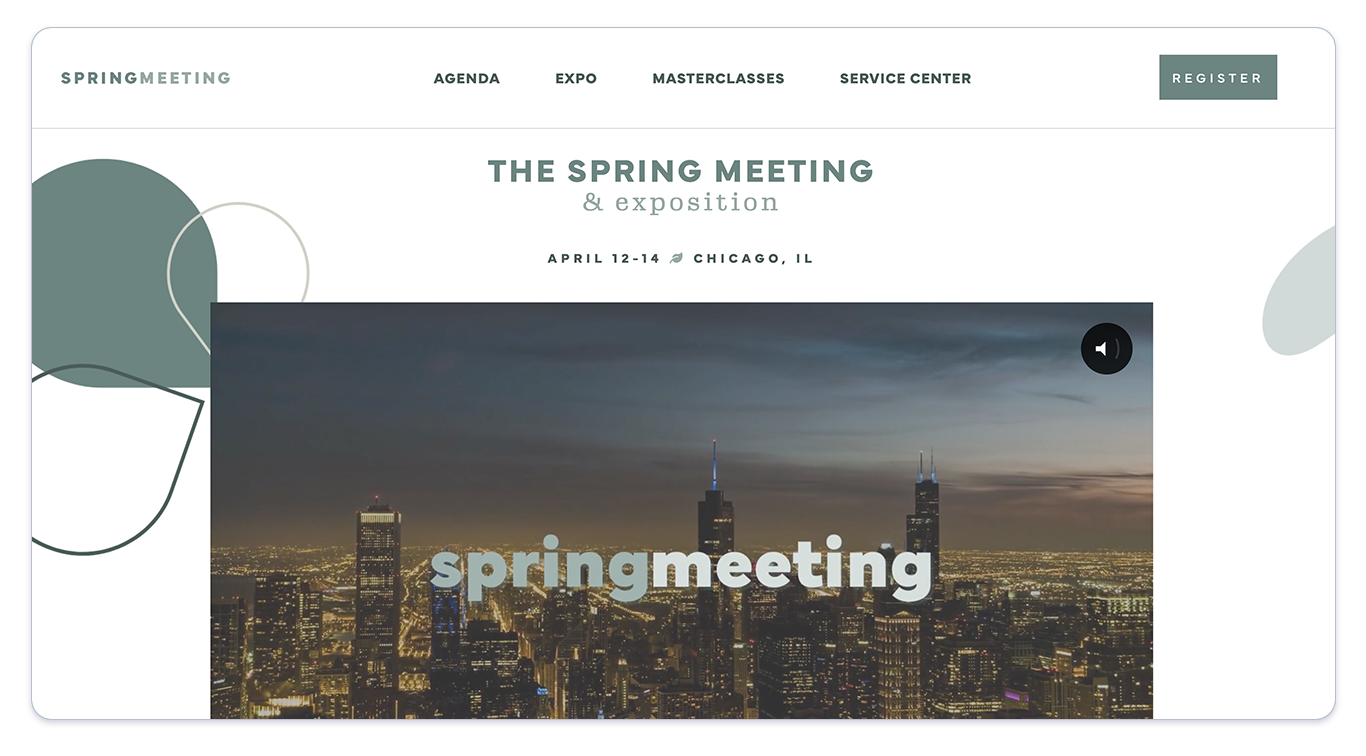 2. Promote your brand
Whether your association has been around for 10 years or 100, your brand is important. Your brand is how your constituents perceive your organization.
It represents your mission, it's your voice, and when done right - it supports the event.
Logo, fonts, and colors
Design themes
Imagery and graphics
Videos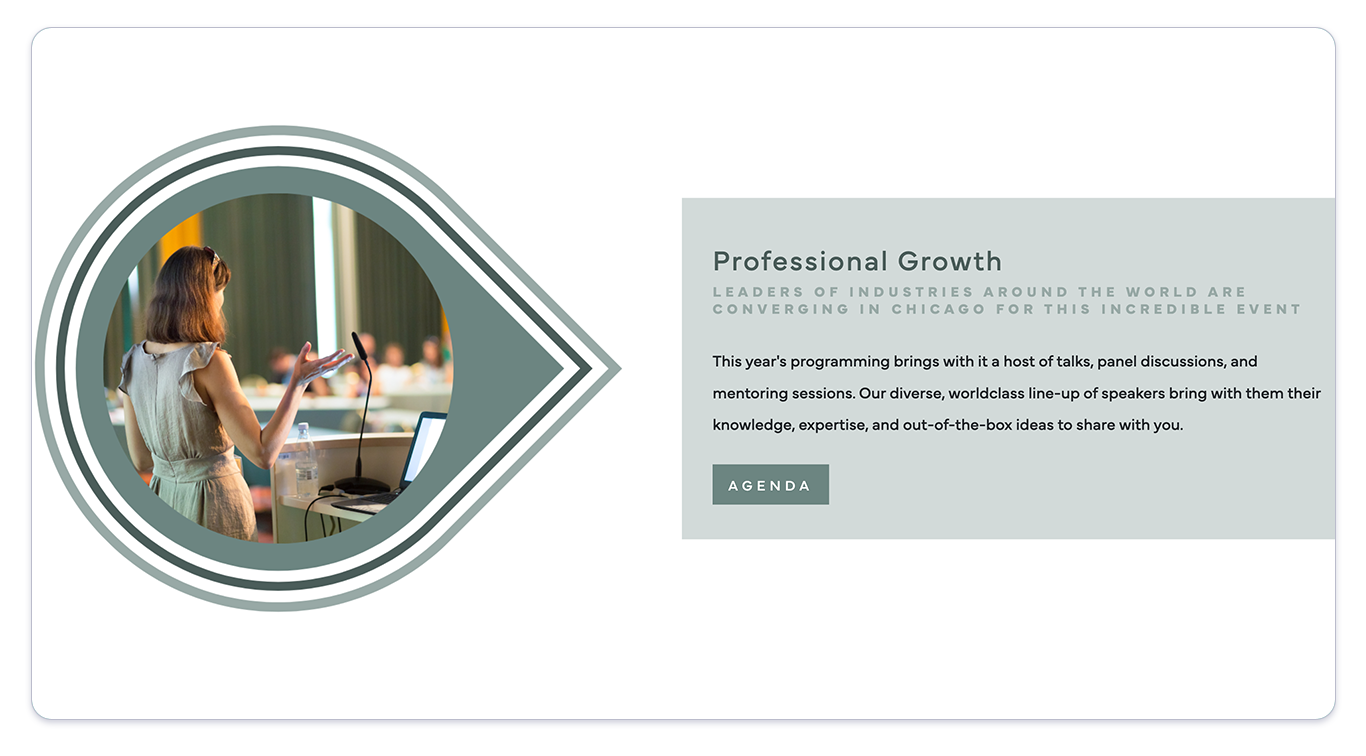 3. Keep things simple
Attention spans are short and we know that site visitors are spending seconds on a page, so it's important to get to the point - quickly.
The way we do that? By getting rid of any unnecessary clutter.
Simplify content and forms
Group similar information together
Promote high notes
Allow for space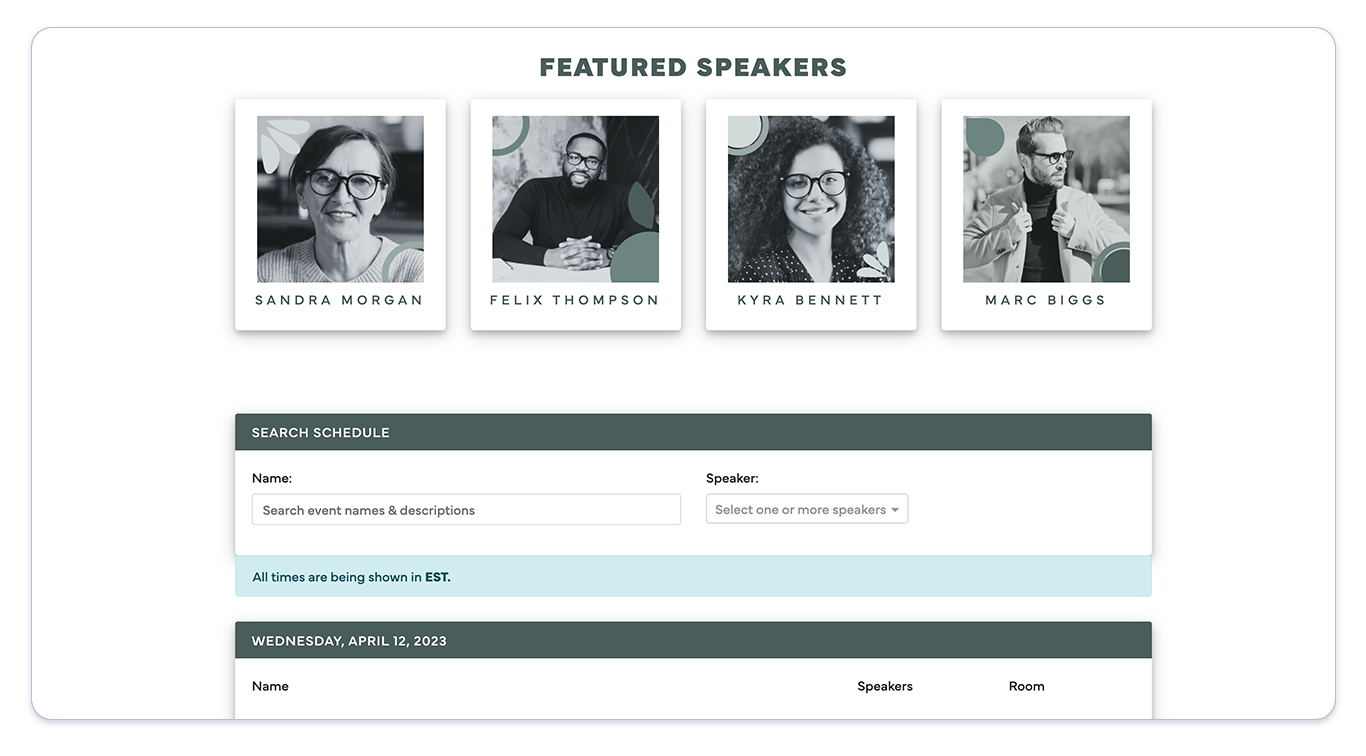 4. Make it easy to navigate
Your microsite's #1 job is to drive registration. So, the navigation of the site should support registration conversions.
The way to do that? Make calls-to-action prominent.
Top of the page
Middle of the page
Bottom of the page